ShortSup Style
3:24

Connor Baxter's video entry to the PaddleWoo Video Contest 2.0.

8:18

Kai Bates video entry to the PaddleWoo Video Contest 2.0.

3:26

Caio Vaz video entry to the PaddleWoo Video Contest 2.0.

4:13

Mo Freitas video entry to the PaddleWoo Video Contest 2.0.

3:21

Zane Schweitzer video entry to the PaddleWoo Video Contest 2.0.

4:52

Kieran Grant's entry to the PaddleWoo Video Contest. Vote for Kieran by liking, sharing and commenting on his video.

7:05

Mo Freitas' entry to the PaddleWoo Video Contest. Vote for Mo by liking, sharing and commenting on his video.

3:20

Noa Ginella's entry to the PaddleWoo Video Contest. Vote for Noa by liking, sharing and commenting on his video.

5:41

Fisher Grant entry to the PaddleWoo Video Contest. Vote for Fisher by liking, sharing and commenting on his video.

4:25

Justin Holland's entry to the PaddleWoo Video Contest. Vote for Justin by liking, sharing and commenting on his video.

1:22

Kai working on his SUP air progression while hitting the central coast of Cali! Finally landing an Air Reverse!

5:25

4:41

Goah's Tales Pueo

7:58

Sean Poynter - O-Side (Ocean Side) - San Diego

3:53

Un gros niveau et de l'engagement...

2:36

Keahi De Aboitiz surfing on the lead up to and competing in the 2011 Australian SUP Titles.

sessions SUP Naish Hokua 7'3, longboard et surf Benoit Carpentier

Bernd paddling at Kanaha December 2010.

11:11

Kai Lenny en voyage à Uluwatu (Bali). Quelques sessions en stand up paddle et surf strapé. Toujours aussi inspirant...

0:54

Pour partir en SUP trip avec Beau Nixon...: Maldives SUP Surf Coaching Boat Trip with Marine Education https://travelwithapaddle.com

9:00

Cocorico, notre champion breton vainqueur aux Canaries

2:07

Automne 2022, une belle session en bretagne nord pour Benoit Carpentier

Anthony Maltese et son frère partagent une belle session de SUP surfing du coté de San Clemente

1:44

Maui 2020 Starboard Dream

2:16

1:56

Início de 2020 com verão bombando de bons swell?s e boas ondas no litoral sudeste Brasileiro. Aproveitei para testa a prancha feita pela Epic surfboards. [...]

4:34

Daniel Hughes came to my house and we scored some epic, solid surf. Even though the surf was windy, bumpy, and had the craziest backwash through the lineup, [...]

4:11

Hurricane Juliette was a let down to say the least. NW swell shear cut the size in half, but we still were fortunate to receive more warm water and some [...]

4:53

Le jeune Californien, Anthony Maltese (né en 1990), a domicile (San Clemente, CA) pendant l'été 2019.

2:30

Arriving to California to compete in the Surfing America USA Nationals, I share some warm up waves with Anthony Maltese. Grateful for being hosted by Anthony [...]

0:56

Quelques jolies vagues de Benoit sur le spot de Locquirec (Finstère Nord-Bretagne)

1:51

This past Spring, Oahu saw a lot of North winds and not too many good days for surfing. Heres Mo making the best of the conditions and scoring really [...]

3:20

Quelques images du mois de février sur Oahu: Sunset Beach Pro de l'APP World Tour, sessions sur le North Shore et lifestyle.
Good memories from Oahu [...]

3:50

Some of Australia's best SUP surfers competed in the 2018 NSW State SUP Titles in June 2018 with 3 days of consistent swell at One Mile Beach at Nelson [...]

1:34

Known - Surf from at some of my more known waves on the east coast of Australia.

1:58

Little clip from a sunny day near home couple month back ! Then some action from Hossegor, La Gravière ? Enjoy
Une journée à la cool en Bretagne, [...]

2:34

Watch Kai Bates chasing some swells in Indo - Balian, Medawi and Cungu. Balian is really fun to surf with a SUP as it´s a easy break with an left and right [...]

1:35

Dec 2017. A couple waves at home while the wind and waves haven't been to great. None the less, the North shore still provides fun surf at certain reefs.

2:38

Nesta quarta feira o surf foi com Leco Salazar aqui em Maresias.

18:09

Sea, turquoise liquid fades to a deep purple expanse as the evening light fades. An aromatic fragrance drifts through the senses, held aloft by the gentle [...]

3:40

ATHLETE: LUIZ Diniz Facebook.com/luizdiniz.diniz

2:34

Tom King's video entry to the PaddleWoo Video Contest 2.0.

2:17

Caio Vaz mostrou talento e versatilidade na trip que fez com os rapazes da Mormaii à Indonésia. O atual campeão mundial de SUP Wave quebrou tudo em várias [...]

2:13

Ondas como Periscopes, Lakey Peak, Nungas, Cobblestones, não importa. Caio Vaz não quis nem saber e botou pra baixo na ilha de Sumbawa, na Indonésia. Atualmente [...]

2:45

After a well earned 2nd place finish for the final rankings of the Stand UP World Tour, Zane Schweitzer goes out for his first Free Surf Session after [...]

3:38

Keahi de Aboitiz road trips south from his home town of Noosa Heads in search of a late winter swell. The gamble paid off and he scored some sweet gems.

5:33

I love Hawaii! Ok, not that original of a statement, but the truth nonetheless. Sometimes it's hard to appreciate just how cool it is to live here! I get [...]

3:10

Mais um fim de semana de ondas pequenas em Saquarema com a família! Dessa vez com imagens iradas de Drone e visual animal! Watch HD

6:15

Some exclusive videos from our latest's Surf Trips , Starting in Hawaii , Then Mexico ending in Indo / El Salvador! Enjoy !!! MUSICAS: REINGWOLF [...]

7:20

Crazy sup surfing from young Mo Freitas and Giorgio Gomes in big and small waves at home in Hawaii, Mo getting hurt just 2 weeks before the season opener [...]

4:00

Modern Productions 15.1 Mo Freitas's edit of 2014 videos, sup surfing and racing all over the world with the waterman leagues best

2:56

3:07

This video is about Gio Sup & surf

2:41

One Stand Up Paddle Surf Session with Riviera Team riders Ryan Helm, and Brandon Rambo. Brandon surfing the Riviera 'El Tigre', and Ryan Helm surfing [...]

10:29

A Short Trip Film about our trip to California for the Huntington Beach Pro 2014 .

3:24

Montage of SUP surfer Noah Yap. Taken over various locations in Hawaii and on the mainland

3:42

Une jolie leçon de surf sur le rail dans la piscine du parc aventure d'Abu dhabi
This was my first trip to Abu Dhabi. We went to The Wadi Adventure [...]

6:39

5:45

Mo Freitas surfing at his home breaks in hawaii. Mo is riding the custom Rawson/Focus, there are three different boards on the clip, the yellow board [...]

5:16

Vidéo d'entrainement avant la première étape du SUP WORLD TOUR à Hawaii. Plusieurs images des spots du North Shore, ainsi que les sensations d'Alexis DENIEL [...]

2:41

This humble Hawaiian initially started his ocean obsession as a shortboarder and nowadays, takes stand up paddling to new heights as one of the most talented [...]

2:26

6:20

Custom 7'1 Art in Surf shaped by Blane Chambers.

3:26

Benoit Carpentier surfe en Stand up paddle dans le parc naturel régional d'Armorique
Stand up paddle in Brittany, Breizh (BZH), somewhere in the Armorique [...]

6:51

Modern Productions episode 6 Stand Up Paddle Surfing France

7:43

Une jolie compilation d'images de 3 riders au top niveau

4:03

Traveling south from his home in Noosa Heads,Keahi finds some fun waves along the way. Showing just how progressive SUP has become,he finds some pits and [...]

3:09

1:14

Une jolie leçon de surf back side sur cette très jolie droite

3:50

São Pedro Guarujá Leco Salazar Movie by Sergio Militello 2013 surfcor

2:59

Keahi de Aboitiz SUP surfing along Sunshine Beach Qld.

2:38

Modern Productions ep 5 SUP'n SURF Mo is riding a -7'3 x 23 1/2 x 3.75

2:38

3:47

Starboard Team Rider Justin Holland takes 3rd place at this years Stand Up World Tour Ubatuba Pro! Filmed & Edited By Matty Schweitzer

4:00

Starboard Team Rider Zane Schweitzer shows some of his best moments of Early Spring 2013. Filmed & Edited By Matty Schweitzer

3:30

Casper Steinfath adventures into the wilderness after taking 1'st at the 2013 ISA World Championships in Peru.

3:01

JP Australia team rider Geoff Breen surfing on the south-east coast of Queensland. Here he demonstrates with ease how he likes to throw the tail. The [...]

1:56

6:25

Noah Yap in action

Brothers Kai and Ridge free surf the Big Island of Hawaii on Naish SUPs.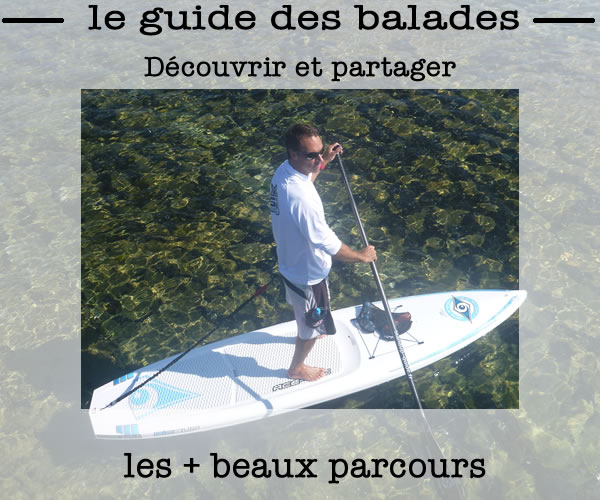 Jeu: L'avis du mois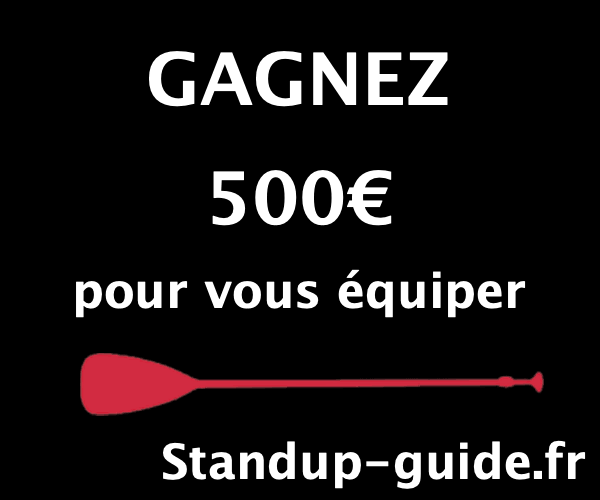 A découvrir sur standup-guide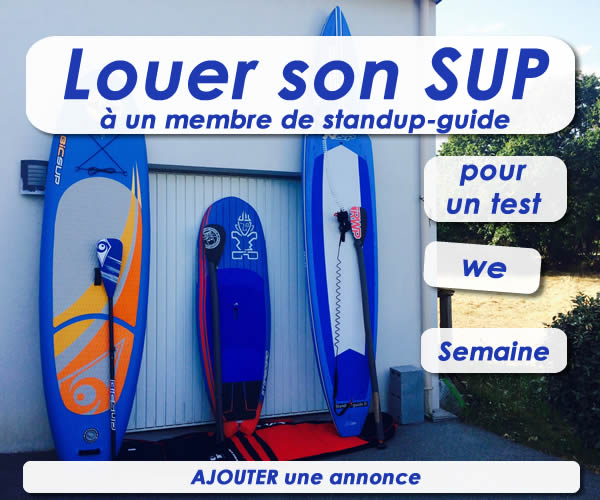 ---