Suivant les versions, l'aspect peut être différent.
Starboard Longboard 9'0 x 28.0
Le starboard longboard 9'0 est un SUP de Surf toutes conditions par STARBOARD.
Un longSUP performance pour une glisse typée surf longboard
Dates de commercialisation: 2018-2019
---
Shape
Longueur en pieds: 9'0" ≡ 274 cm
Largeur en pouces: 28.0" ≡ 71.1 cm
Epaisseur: 3.3" ≡ 8.3 cm
Volume: 101 litres
Nombre de boîtiers d'ailerons: 3
Option WindSUP: NON
Poids - Ajouter une mesure +

7.9kg - Version 2019 flax balsa - Donnée fabricant
8.1kg - Version 2019 flax balsa - Donnée fabricant
Versions et Tarifs
-
Note sur les tarifs - Autres versions
2019 - flax balsa - construction carbone - Prix 2700€
2019 - pinetek - construction bois - Prix 1900€
0 annonce de starboard longboard 9'0 d'occasion
Tests du starboard longboard 9'0 et avis utilisateurs
A notre avis pour un gabarit ML - niveau intermédiaire
:
Technique dans les conditions difficiles


En Surf:



En balade:

Conserver uniquement l'aileron central
- Manque de volume pour votre gabarit
Ils l'ont: Phil (ML: 1m72 70 kg.)
Popularité: Cette fiche a été consultée 9 619 fois.
Par
Phil

Gabarit
ML
1m72 70 kg.
47 ans
Niveau
Avancé
Avis ajouté le 14 Septembre 2021--
Je l'ai
Usage: Surf toutes conditions ;
Stabilité pour un gabarit MS (Avancé) : Très bonne
---
Plus d'avis: Voir tous les avis de la gamme longboard
Vous l'avez? Vous l'avez testé? Pour donner votre avis, Ajouter la planche à votre quiver dans le cadre à droite.
Vidéos (7)
---
1:01
Benoit Carpentier - SUP Longboarding - Hossegor
Does this raise the bar for high-performance longboarding? Pro SUP surfer and ISA medalist Benoit Carpentier takes the new 2019 Starboard 9'0 Longboard for a hyped up session at La Nord Beach, Hossegor, France and pushes the limits to the next level.
---
5:58
---
16:29
Starboard Longboard 10'0 - 2019 video review
After wondering when Starboard were going to bring a performance longboard surf shape to the market, we now have the board that we were waiting for. The Starboard Longboard is a very good all round surf shape. Ideal for lighter SUP surfers getting into small waves, as well as having enough performance for the more experienced mid-weight surfers to enjoy too. If you're looking at getting into the smooth longboard surfing style then the Starboard Longboard really will put a smile on your face, in knee to head high waves!
---
1:46
2019 Starboard Longboard - New Model
2019 STARBOARD LONGBOARD SUP - AN EVOLUTION OF THE CLASSIC SURF SHAPE. SMOOTH, STYLISH, SIMPLE Inspired by our legendary Starboard Surf Longboard model, designed to perform in waves from 1ft small beach breaks to head high reef breaks. The boards offer fast down-the-line surfing, as well as the ability to perform in the critical section of the wave. These cutting-edge shapes are totally well received by our team riders and anyone who have tested them. Congrats to designer Ollie O'Reilly for setting his mark on the sport.
---
1:49
Starboard Pine Tek Construction Technology
NATURAL UD FLAX RAIL Natural European uni-directional flax fibre wraps the entire rails for maximum hull strength against total breakage. RIGID STANDING AREA - SUSTAINABLY SOURCED PINE A standing area of 0.6mm Australian Pine is added for extra deck impact resistance and rigidity. T-STRINGERS REINFORCEMENT 3 x Glass T-stringers from the midpoint forwards significantly increases strength against total breakage (Available only on all boards below 10ft.) FULL AUSTRALIAN PINE DECK - REPLACING PU PAINT Starlite now uses a custom engineered water-based dye and resin swirl optic to reduce PU paint, reduces paint chips and provides a custom look for each board. EPS CORE - 15 KG/M³ DENSITY Shear resistant, fused and moulded individually to fit each and every Starboard board providing high strength at the lightest weight. Our moulded core technology produces zero EPS wastage. RECYCLED EVA DECK PAD We are shifting toward recycled EVA deck pads from post-industrial EVA waste, increasing UV protection & reducing the use of petroleum.
---
4:20
---
---
Vous devez être connecté pour ajouter des vidéos
Plus d'info sur le starboard longboard 9'0
Shape:
Outline: Parallel straight outline in the mid point provides a smooth fast glide that is easy to trim the board. Narrow diamond tail is extremely reactive in bottom turns. Fuller nose outline gives enough float and stability to ride toes on the nose for classic long board styling.
Rocker: Gradual nose kick ensures a smooth take off into waves without pearling. Relatively flat midsection delivers speed feeding into moderate tail kick for responsive turning.
Bottom Shape Defined double concave from the nose through until a distinct vee at the tail. Prominent double concave mid section allows the board to roll onto its rail effortlessly to turn direction from the standing area. Pronounced vee tail makes turning very crisp and reactive, essential for fast bottom turns and off the top.
Rails Low volume thinned out rails is fundamental in performance. Thin rails help easily engage with minimal foot pressure, giving control down the wave face and hold through steeper sections of the wave. The low volume rails makes it ultra responsive and sensitive to turn direction with speed and control. The flat deck improves stability and makes transitioning effortless from rail to rail allowing for drawn out carves and cutbacks.
Votre AVIS
Pour donner votre avis sur le starboard longboard 9'0: la planche doit être dans votre quiver.
---
---
Pour le trouver en Shop

FREERIDE ATTITUDE
Vente de SUP Starboard
à Frejus

Tel: 09.54.67.60.45
---
---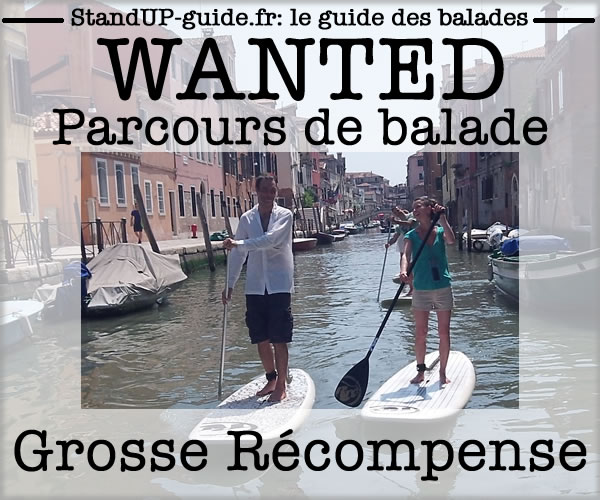 Jeu: L'avis du mois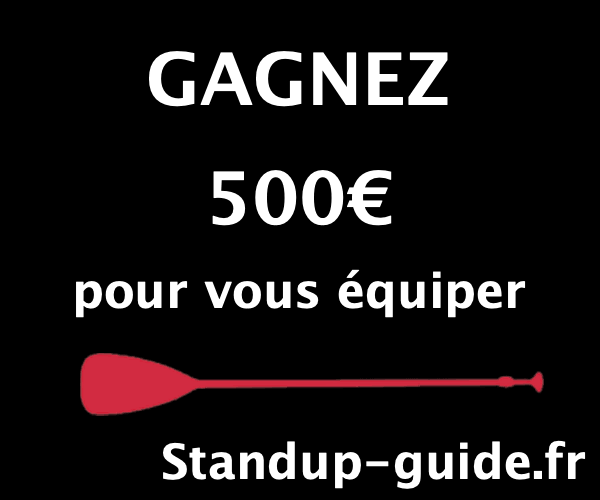 A découvrir sur standup-guide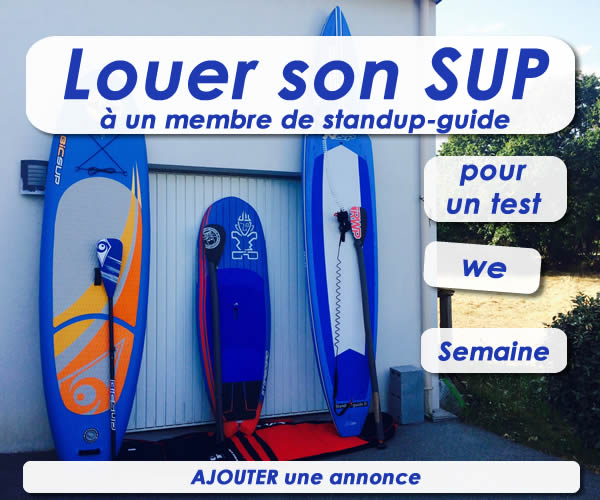 ---
---
A découvrir sur le même programme

redwood-paddle spoon 9'2 x 28.0 - 96L
Catalogue 2017-2023
A partir de 790€

f-one noosa girl 9'0 x 26.5 - 97L
Catalogue 2019
A partir de 2180€

infinity newdeal 9'0 x 28.0 - 104L
Catalogue 2017
A partir de 2255€

redwood-paddle spoon 9'2 x 26.5 - 92L
Catalogue 2019
A partir de 890€

f-one noosa girl 9'0 x 28.5 - 110L
Catalogue 2019
A partir de 1590€

Catalogue 2018
A partir de 1780€

lokahi longboard 9'1 x 28.0 - 109L
Catalogue 2017
A partir de 1090€
Autre comparatif:
Comparer le starboard longboard 9'0 avec un autre modèle en utilisant notre comparateur de SUP
---