Voyages / Trip
8:21

Robby Naish, Kai Lenny and Kevin Langeree exploring Alaska during a SUP trip

10:08

The Blueline / PSH team explores Colombia, South America.

11:51

The Blueline / PSH team explores Sri Lanka.

9:12

De très belles images de SUP au milieu des icebergs. Glacial et dépaysant...
The Blueline / PSHi team explores Iceland. Featuring Jim Brewer, Matt [...]

11:33

In November 2021, four explorers embarked on a 14-day multi-sport adventure in Iceland. Three Canadian adventurers went to Iceland to explore "water" [...]

0:54

Pour partir en SUP trip avec Beau Nixon...: Maldives SUP Surf Coaching Boat Trip with Marine Education https://travelwithapaddle.com

6:32

'2 mois sur les îles Canaries. Super content de vous partager ces 7 minutes de vidéo récapitulant les meilleurs moments de ce trip entre amis.' Benoit ?Les [...]

12:34

L'EXPLORATEUR DE L'EXTRÊME : L'HOMME AUX MILLE VAGUES (avec Antony Colas) Dans Riding Zone, rencontre avec Antony Colas, l'explorateur de l'extrême, qui [...]

4:32

SUP surf trip with Moontours and the Sunova crew. Was a sick trip, scored some very fun waves and had a ball! Just a little clip of the hundreds of waves [...]

4:29

Ben & Mat Carpentier ont passé une vingtaine de jours en Afrique du Sud. Se succédant devant et derrière la caméra, ils ont rassemblé de très belles [...]

4:29

An epic adventure to discover some of South Africa's many amazing locations - by surf, foil, & iSUP. At the beginning of this year, Frenchmen [...]

4:27

Trip around south and north California Summer 2018

2:42

Petite pépite à l'extrême Est des Caraïbes, la Barbade offre de jolies conditions de surf. Paddle Barbados loue des planches de stand up paddle, organise [...]

27:06

Intatiables voyageurs et defenseurs de l'environnement Carine et Manu, accompagnés de leur deux filles nous emmenent cette fois vers l'un des 5 pays les [...]

5:56

Some footage of our surf trip in Costa Rica, august 2017 Edit: nico bentz

17:58

Join the Blue Planet team on their Mentawai Boat trip with a series of daily logs of the trip held in April 2017. Participants on the trip are: Jared [...]

6:04

L'équipe du blog Adrénaline a suivi Martin Vitry Costa Rica pendant une semaine. Retour en image de ce beau voyage. Champion du monde de stand up paddle [...]

1:20

Huitième ville de Norvège, Tromsø est située au nord du cercle polaire arctique. Un site idéal pour voir les aurores boréales...
In search of the polar [...]

3:19

After two weeks in Finland, our conclusion is quite simple: We will be back! The landscape is simply incredible beautiful and there are still so many lakes [...]

23:16

2015- Carine Camboulives et Manu Bouvet poursuivent en famille leur quete de spots vierges et d'ailleurs méconnus. Cette fois il y a urgence puisque la [...]

26:36

Fanning ou l'impossibilité d'une ile Aux antipodes du transport moderne, le Kwai, une des dernières goélettes de transport a voile, assure l'approvisionnement [...]

2:12

Une belle aventure en Islande avec Alizé surf shop (Porto-Vecchio) et l'équipe de Banzai Prod. Toujours une ambiance montagne et mer, mais visiblement [...]

4:30

This is the Season 4 , Ep 4 of the 2016 'Serial Lovers', The Lovers WebSerie featuring Stephane Etienne & Nicole Boronat exploring Azores #part2 Outer [...]

4:10

Printemps 2016, Stephane Etienne & Nicole Boronat explorent l'île de Sao Miguel dans l'archipel des Açores.
Spring 2016, Stephane Etienne & [...]

1:19

A short film about Jake Collard, a Vancouver Island stand up paddle surfer. The short is aiming to be released at the International Reel Paddle film festival, [...]

2:58

Mon petit SUP et moi (et quelques autres bagages...) avons débarqué cet hiver à Siargao aux Philippines. Cette petite île est tout simplement magnifique, [...]

8:10

Great summer trip in Sri Lanka discovering east coast for stand up paddle and center of the island where we take the famous train in the middle of tea [...]

3:42

Les images du trip des Lovers (Stephane Etienne & Nicole Boronat ) en Galice (Espagne) Juin/ juillet 2015

10:43

Stunning pictures, gorgeous waves and a spectacular backdrop, Tahiti has surpassed all of the F-ONE team's expectations. From the moment they landed, [...]

3:29

4 days of SUP in the most incredible place on earth : Rapa Nui the Easter Island. Volcanos , Moai , waves and wild horses ... what else ? Riders : Jean [...]

7:45

DO NOT FOLLOW blog http://donotfollow.com.au/hawkesbury-river/ Hawkesbury River, NSW, Australia : A Stand Up Paddle (SUP) adventure. Paddling downstream [...]

4:25

East Coast of South Africa is wave heaven - Ethan Koopmans and gang hit the breaks on their way to Durban.

19:55

This is not another action movie. We had the simplest of ideas: paddle against the mainstream flow of action films which focus on radicalism and performance. [...]

3:32

4:35

Infatigables globe-trotters, Carine Camboulives et Manu Bouvet poursuivent, en famille, leur quête de vagues vierges. Au-delà du ride, c'est leur passion [...]

6:39

3:03

On June 7th, 2013 I set off to stand-up paddleboard the length of the Missouri River from Three Forks, MT to St. Louis. Here is a quick video montage of [...]

6:20

Morocco Sup Experience... Surf, lifestyle, people, culture, landscape... A film by Rayco Cano. Starring: Eduardo Díaz

8:09

Nick Healey becomes the first man to ever undergo a wilderness expedition on a stand up paddleboard in Alaska. Carrying all his own gear and supplies, [...]

3:59

11:31

Manu Bouvet & Carine Camboulives explorent les Tuamotus

9:25

Manu Bouvet et Carine Camboulives en trip pour les Tuamotus. dans ce premier épisode, on les retrouve à Tahiti sous la pluie...

A trip to the Telo's Islands and the Mentawai's on the Tengirri Surf Charter with Mick Slattery (Head designer & Shaper from Surefire Boards Australia) [...]

3:46

So happy to have traveled to Tunisia! It s a beautiful country filled with beautiful landscapes , coast great food and warm-hearted people. Thank you [...]

5:31

Kai Bates and Forrest Ladkin just released a brand new clip from Indo! Another adventure of the two with a torturous flat spell and many rained in days, [...]

2:46

SUP cruising and surfing in the Azores

2:44

Join Stephane & Nicole for the Road and Rides CANTABRIA episode. Summer 2015

1:45

Wanning, China is set to host the 2018 ISA World SUP and Paddleboard Championship Nov 23 - Dec 2.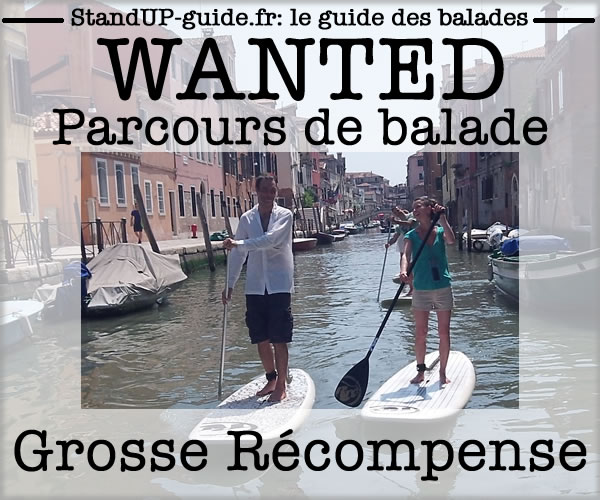 Exclusif sur standup-guide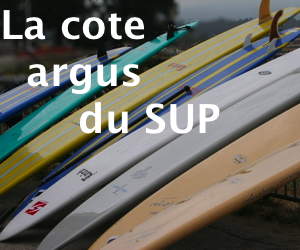 Info Partenaire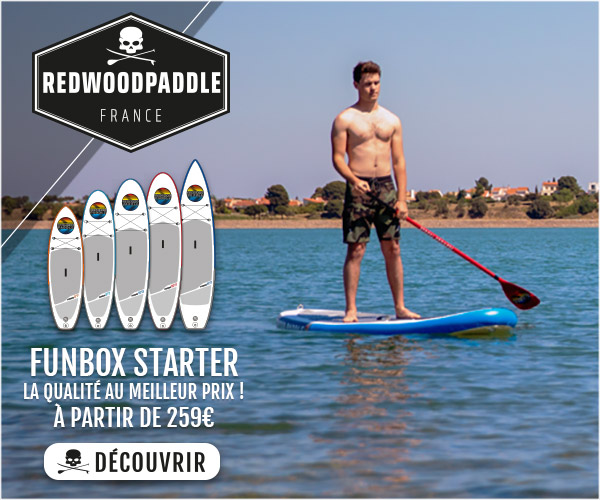 ---