Suivant les versions, l'aspect peut être différent.
Starboard Sprint 14'0 x 21.5
Le starboard sprint 14'0 est un SUP de Race sur eau plate par STARBOARD.

Dates de commercialisation: 2018-2019
---
Shape
Longueur en pieds: 14'0" ≡ 426 cm
Largeur en pouces: 21.5" ≡ 54.6 cm
Epaisseur: 10.0" ≡ 25.5 cm
Volume: 281 litres
Nombre de boîtiers d'ailerons: 1
Option WindSUP: NON
Poids - Ajouter une mesure +

12.0kg - Version 2019 carbone - Donnée fabricant
Versions et Tarifs
-
Note sur les tarifs - Autres versions
2019 - carbone - construction sandwich - Prix 3800€
1 annonce(s) de starboard sprint 14'0 d'occasion
Tests du starboard sprint 14'0 et avis utilisateurs
A notre avis pour un gabarit ML - niveau intermédiaire
:
Technique dans les conditions difficiles


En balade:






Ils l'ont: Florian (MS: 1m70 66 kg.) Fred (MS: 1m70 65 kg.)
Popularité: Cette fiche a été consultée 3 609 fois.
Par
Yann

Gabarit
ML
1m80 69 kg.
43 ans
Niveau
Intermédiaire
Avis ajouté le 1 Janvier 2020--
Je l'ai testé
Usage: Race sur eau plate ;
Stabilité pour un gabarit ML (Intermédiaire) : Moyenne
---
Par
Florian
Gabarit
MS
1m70 66 kg.
41 ans
Niveau
Intermédiaire
Avis ajouté le 24 Février 2019--
Je l'ai
Usage: Race toutes conditions ;
Stabilité pour un gabarit MS (Intermédiaire) : Moyenne
---
Plus d'avis: Voir tous les avis de la gamme sprint
Vous l'avez? Vous l'avez testé? Pour donner votre avis, Ajouter la planche à votre quiver dans le cadre à droite.
Vidéos (2)
1:44
2019 Starboard Sprint - THE ULTIMATE SPEEDSTER FOR FLAT WATER AND CHOP
The all-new 2019 Sprints offer instant acceleration, direct turning and controlled stability. Refinements in the standing area increase the overall comfort and control, while the improvements in bottom shape upgrade the overall stability and speed. Key Features for 2019: THICK SLICING NOSE CONE Reduces pitching and cuts through the water for top end displacement speed. ANGLED NOSE DESIGN With sharp centre nose ridge and angled rails limits water wrapping the nose for a more stable ride, while reducing drag and water weight entering the tray. OPTIMISED NOSE VOLUME Provides greater float to reach speed quickly on flat water. The fuller nose limits pitching in choppy water, giving more pop and release, allowing the rider to keep a steady cadence. CHAMFERED RAIL EDGE Provides secondary stability to restrict the board from rolling. FLAT SIDE PLANE FORM Creates smoother glide and adds stability. Feel more controlled and less twitchy when switching between strokes. The planning surface is reduced by nearly 20%, increasing the glide and overall speed. BOXY RAILS With more vertical apex optimizes the full outline width of the board for greater stability and reduces rolling. STRAIGHT AND RAISED RAILS Reduces the board from rolling. Blocks water from entering the tray. Lower standing position increases stability due to the lower centre of gravity. New extended flat standing area provides more space to change stance when sprinting and trimming. THICKER PROFILE Limits the board from yawing from nose to tail and instead balances the glide. The thicker profile makes it more versatile to handle choppy water and more challenging conditions. SLOPED TAIL The closed tail restricts water from flooding the tray when buoy turning and surfing, resulting in quicker acceleration and speed out of turns. STRAIGHTER TAIL ANGLE Makes it easier for trimming and buoy turning when stepping back on the tail. The peak of the tail acts as a moulded tail kicker for comfortable and precise foot positioning to drive pivot turns. FLATTER TAIL Flatter tail creates a smooth release with less wake making it harder for others to draft. More tail rocker makes it easier to lift the nose in downwind.
---
1:46
Starboard Carbon Sandwich Construction Technology
LIGHTEST WEIGHT, EXTRA DURABILITY, FLEX CONTROL KEY FEATURES: -LIGHTWEIGHT BIAXIAL CARBON Super lightweight biaxial carbon is laminated over the entire hull for the lightest weight, best strength ratio and most efficient flex. -UNI-DIRECTIONAL CARBON The mid-section of the board has stiffer UD carbon side stringers to maintain the rocker in the critical area, thus optimising glide. -HIGH-DENSITY PVC Thin high-density PVC is used on the entire board minimizing resin uptake and maximizing strength. -RIGID STANDING AREA - SUSTAINABLY SOURCED PINE A standing area of 0.6mm Australian Pine is added for extra deck impact resistance and rigidity. IMPREGNATED PAIN - NO PAINT, NO SCRATCH, NO WEIGHT Impregnated paint pigment means no paint is sprayed, reducing the overall weight, paint chips and scratches. EPS CORE - 15 KG/M3 DENSITY Shear resistant, fused and moulded individually to fit each and every Starboard board providing high strength at the lightest weight. Our moulded core technology produces zero EPS wastage. RECYCLED EVA DECK PAD We are shifting toward recycled EVA deck pads from post industrial EVA waste, increasing UV protection & reducing the use of petroleum.
---
---
Vous devez être connecté pour ajouter des vidéos
Votre AVIS
Pour donner votre avis sur le starboard sprint 14'0: la planche doit être dans votre quiver.
---
---
Pour le trouver en Shop

FREERIDE ATTITUDE
Vente de SUP Starboard
à Frejus

Tel: 09.54.67.60.45
---
---
Info Partenaire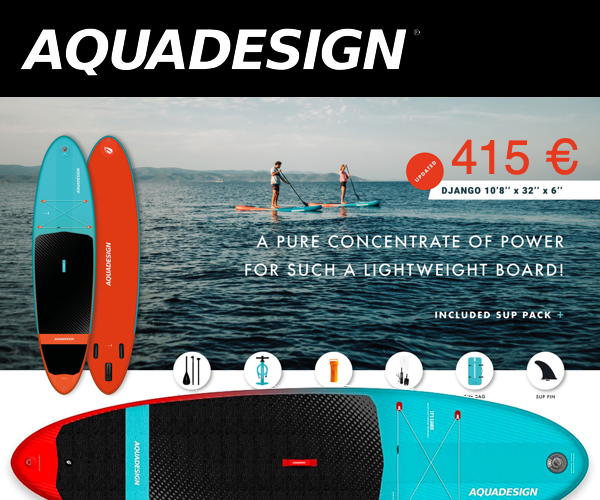 Info Partenaire: SIC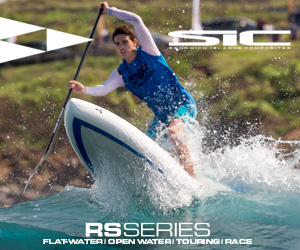 Info Partenaire: Lozen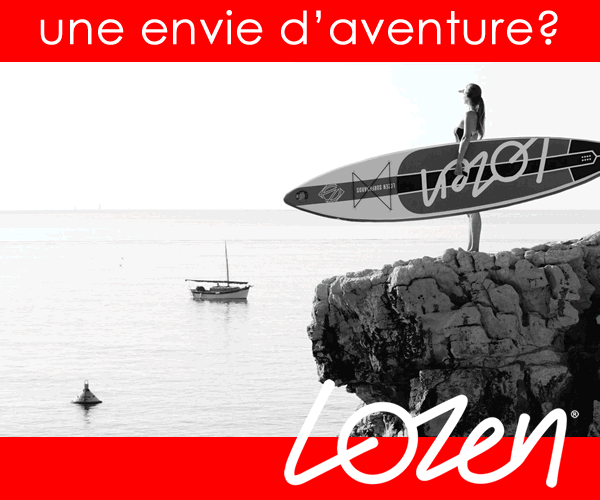 ---
---
A découvrir sur le même programme

naish javelin 14'0 x 22.0 - 256L
Catalogue 2020-2021
A partir de 2600€

Catalogue 2020
A partir de 2500€

Catalogue 2020
A partir de 2500€

Catalogue 2020
A partir de 2200€

Catalogue 2020
A partir de 3500€

mistral vortex sd1 14'0 x 21.5 - 277L
Catalogue 2018-2020
A partir de 2550€

f-one race pro flatwater 14'0 x 22.5 - 269L
Catalogue 2019
A partir de 3000€
Autre comparatif:
Comparer le starboard sprint 14'0 avec un autre modèle en utilisant notre comparateur de SUP
---