Suivant les versions, l'aspect peut être différent.
Starboard Go 10'8 x 31.0
Le starboard go 10'8 est un SUP de Tout type de balade par STARBOARD.
Une planche de balade très stable, avec beaucoup de glisse et sans l'effet tonneau des planches étravées. Disponible avec des décos magnifiques
Dates de commercialisation: 2018-2019
---
Shape
Longueur en pieds: 10'8" ≡ 325 cm
Largeur en pouces: 31.0" ≡ 78.7 cm
Epaisseur: 4.5" ≡ 11.4 cm
Volume: 192 litres
Nombre de boîtiers d'ailerons: 1
Option WindSUP: NON
Poids - Ajouter une mesure +

10.0kg - Version 2018 carbon sun - Donnée fabricant
11.4kg - Version 2018 starshot - Donnée fabricant
Versions et Tarifs
-
Note sur les tarifs - Autres versions
2019 - ASAP - construction Pont en mousse - Prix 1300€
2019 - starlite - construction Monolytique - Prix 1600€
2019 - starshot - construction Monolytique - Prix 1440€
2019 - carbon - construction carbone - Prix 1700€
0 annonce de starboard go 10'8 d'occasion
Tests du starboard go 10'8 et avis utilisateurs
A notre avis pour un gabarit ML - niveau intermédiaire
:
Facile


En balade:







Popularité: Cette fiche a été consultée 12 878 fois.
Plus d'avis: Voir tous les avis de la gamme go
Vous l'avez? Vous l'avez testé? Pour donner votre avis, Ajouter la planche à votre quiver dans le cadre à droite.
Vidéos (4)
2:19
2019 Starboard GO - THE FRIENDLY FUN BOARD THAT MAKES ANY PADDLER FEEL PR0
Key Features: - SHOULDER CARRY STRAP - BUNGEE TIE DOWN - DEEP CENTER CHANNEL creates a flatter middle rocker for the most efficient and long-lasting glide, similar to our award-winning Allstar race boards. - BOTTOM SIDE PLANE creating a stable platform for unmatched balance. It's really the catamaran concept with volume further out from the middle enhancing stability. Larger sizes perfect for yoga and fitness. - WIDE TAIL AND NOSE provides an entirely smooth and balanced trim for efficient paddling over distance. THE BOXY RAILS increases the stability of the board and limits water flowing onto the deck, keeping feet and gear dry, essential in cooler climates. FAR BACK FIN BOX POSITION improves tracking and reduces the number of times you have to switch the paddle from side to side when paddling. FLAT STANDING AREA for extra comfort when paddling and doing yoga.
---
1:56
2019 STARSHOT TIKHINE TECHNOLOGY - ART YOU CAN RIDE
- Comes with 3 designs by Sonni Honscheid; Tikhine Wave, Sun, and shout. - Australian pine on standing area for extra impact resistance and rigidity. - Comes with protective rail saver tape to minimizes paddle scratches. The perfect introductory board for first time paddlers who want to paddle fast and stay dry. A progressive, versatile shape sporting a big bottom concave and boxy rails for unmatched stability, speed and glide potential.
---
12:19
Starboard GO 10'8'' Tikhine / All round SUP video review
The Starboard GO finished in the Starshot Sun graphics is an absolutely stunning looking board. But it doesn't end there... the whole Starboard GO range of boards are packed with R&D from Starboard Race and Touring boards, offering an excellent stable platform for flatwater SUP cruising, fitness and yoga. It's the easiest mid length board we've ever paddled with great straight line glide and performance.
---
1:46
2018 GO Tikhine - GET UP AND GO
A progressive friendly board sporting a drastic bottom concave and boxy rails delivering extra stability with unmatched speed and glide potential. #Amazing glide is created by the deep wide middle channel which forms a flatter faster bottom middle curve. # Benchmark stability from the concave catamaran style hull enables one to ride a board 2 inches less wide than normal, increasing the glide. # Great turnability provided by the wide tail platform which makes it easy to step back. # The amazing artwork and inspiration from World Champion paddle boarder Sonni Hönscheid and revolutionary graphic artist David Carson.
---
---
Vous devez être connecté pour ajouter des vidéos
Votre AVIS
Pour donner votre avis sur le starboard go 10'8: la planche doit être dans votre quiver.
---
---
Pour le trouver en Shop

FREERIDE ATTITUDE
Vente de SUP Starboard
à Frejus

Tel: 09.54.67.60.45
---
---
SIC RAPTOR Wing & Foil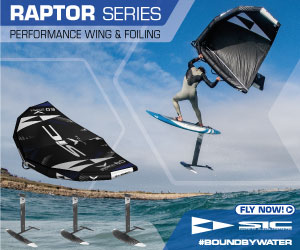 Info Partenaire: SIC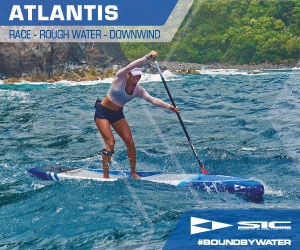 Info Partenaire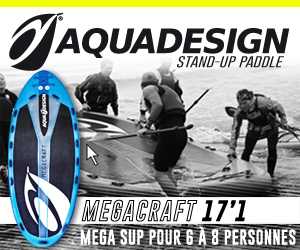 ---
---
A découvrir sur le même programme

starboard go 11'2 x 32.0 - 217L
Catalogue 2018-2019
A partir de 1600€

Catalogue 2019
A partir de 1400€

starboard serenity 11'2 x 32.0 - 217L
Catalogue 2017
A partir de 1200€

naish quest 11'2 x 32.0 - 220L
Catalogue 2016-2017
A partir de 1200€

naish odysseus 11'2 x 32.0 - 220L
Catalogue 2015-2016
A partir de 990€

aerial-windsup sup 10'8 x 31.0 - 197L
Catalogue 2014-2015
A partir de 995€

oxbow cruiser 11'0 x 30.0 - 175L
Catalogue 2009-2014
A partir de 800€
Autre comparatif:
Comparer le starboard go 10'8 avec un autre modèle en utilisant notre comparateur de SUP
---