Suivant les versions, l'aspect peut être différent.
Starboard Astro surf 8'0 x 29.0
Le starboard astro surf 8'0 est un SUP gonflable de Surf toutes conditions par STARBOARD.
Un outline et un rocker d'un vrai SUP surf performance - pour sup surfeur voyageur
Dates de commercialisation: 2018-2019
---
Shape
Longueur en pieds: 8'0" ≡ 243 cm
Largeur en pouces: 29.0" ≡ 73.6 cm
Epaisseur: 4.0" ≡ 10.1 cm
Volume: 142 litres
Le volume d'un SUP gonflable varie en fonction du gonflage.
Nombre de boîtiers d'ailerons: 3
Option WindSUP: NON
Poids - Ajouter une mesure +

8.0kg - Version 2018 deluxe DC - Donnée fabricant
Versions et Tarifs
-
Note sur les tarifs - Autres versions
2019 - deluxe DC - construction Gonflable - Prix 1400€
0 annonce de starboard astro surf 8'0 d'occasion
Tests du starboard astro surf 8'0 et avis utilisateurs
A notre avis pour un gabarit ML - niveau intermédiaire
:
Technique dans les conditions difficiles


En Surf:

- OK pour jouer dans les vagues
En balade:

- Manque de volume pour votre gabarit
Popularité: Cette fiche a été consultée 4 366 fois.
Plus d'avis: Voir tous les avis de la gamme astro-surf
Vous l'avez? Vous l'avez testé? Pour donner votre avis, Ajouter la planche à votre quiver dans le cadre à droite.
Vidéos (3)
1:36
2019 Inflatable Starboard Surf
2019 STARBOARD INFLATABLE SURF SUP - AN INFLATABLE BOARD THAT?S DEDICATED TO SURF PERFORMANCE Surfing real waves on inflatable boards has never been easier. Starboard?s inflatable Surf line with the double chamber is based on our hardboard outlines. 9?5?x32? Surf is based on the 9?5? Wide Point composite. Narrower nose cuts through turns, wide midsection for stability, pulled-in tail for tight turns. They?re more agile, reactive, and, well, surfy. Pump it up and catch a wave. See Product Page: http://sup.star-board.com/products/inflatable-surf/ Locate a Dealer: http://sup.star-board.com/shops/ Key Features for 2019: RIGID FEELING Double chamber technology increases overall stiffness helping to generate more power and response in turns. Chamber is positioned in front of centre to control the shape and restrict the nose from flexing. CURVED ROCKER LINE Large nose rocker limits the nose-diving and catching during turns. Tail kick helps to lift the nose during turns and change direction with ease. The rocker is shaped based off the composite Pro board. THE SHAPE Inspired by our best selling composite Wide Point, Pro and Hyper Nut models. THINNER RAILS Built in 4.75? thick provide better control and maneuverability. PAD Diamond grooved deck pad provides comfortable grip and control. Tail kick pad with raised kicker to push through turns. FINS SET UP ? Fins are positioned close to the rail for the quickest response and control when turning. ? Thruster set up include 1 centre fin and 2 side fins. Thruster are more predictable and controlled in manoeuvres. Used on 9?5?x32?, 9?0?x30? & 8?0?x29? Surf. ? Quad fin set up uses 4 side fins and gives fast acceleration and instant down the line speed. Used on 7?4?x30? Hyper Nut. INNOVATIVE TECHNOLOGY NEW HEAT WELDED RAIL - BONDED FOR LIFE. ? New welding technology turns 2 pieces of materials into a single solid unit resulting in an extra strong Mechanical Bond. ? A mechanical bond is stronger, lasts longer and better for the environment. ? Welding creates a complete airtight seam without the risk of glue weakening over time. DELUXE DOUBLE CHAMBER - SAFER, STIFFER, LIGHTER. -The Deluxe Double Chamber technology brings the inflatable boards one step closer to a hard board feeling. The Double Chamber stiffens the board significantly, thanks to the double side walls around the second chamber. The second chamber also offers extra safety floatation for any emergencies. EXPLORE DELUXE DOUBLE CHAMBER: http://sup.star-board.com/products/deluxe-double-chamber-technology/
---
1:41
Deluxe Double Chamber Technology - One step closer to that hard board feel
The deluxe construction of inflatable boards now come in our new breakthrough Double Chamber Technology which makes the board stiffer and safer than ever before. DOUBLE I-BEAM STRINGER - ULTRA STIFF The innovative chamber doubles the sidewalls and acts like rollable I-BEAMS. Starting just behind the standing area and continuing towards the front, the chamber is placed in the most critical area for flex and reduces deflection by 1.8 cm. The feeling of paddling with the stiff Double I-BEAM stringer is getting very similar to a hard board, propelling inflatable technology one step closer to a ?hard board? feel. ADDED CHAMBER - SAFETY FIRST The additional chamber offers up to 42 liters of safety floatation, with 14 liters even in the smallest boards that require only 10 PSI. Starboard pioneered Double Chamber tech in the 2013 Ocean Rescue board. Future Coastguard regulations will possibly request this safety arrangement for inflatable board use in open waters.
---
2:29
2018 Inflatable Surf
SURFING ON AIR. PUMP IT UP AND CATCH A WAVE Key features: New Double chamber Technology increases overall stiffness helping to generate more power and control. Fins: Supplied with US center box and FCS side fin boxes. Converse and Surf have a thruster with a FCS Connect 8'' plastic center fin and 2 Balsa Core 4.5'' fins. The inflatable Hyper Nuts come with a quad-fin setup with Balsa Core fins: 4.7'' in front and 4.5'' in the back.
---
---
Vous devez être connecté pour ajouter des vidéos
Votre AVIS
Pour donner votre avis sur le starboard astro surf 8'0: la planche doit être dans votre quiver.
---
---
Pour le trouver en Shop

FREERIDE ATTITUDE
Vente de SUP Starboard
à Frejus

Tel: 09.54.67.60.45
---
---
Info Partenaire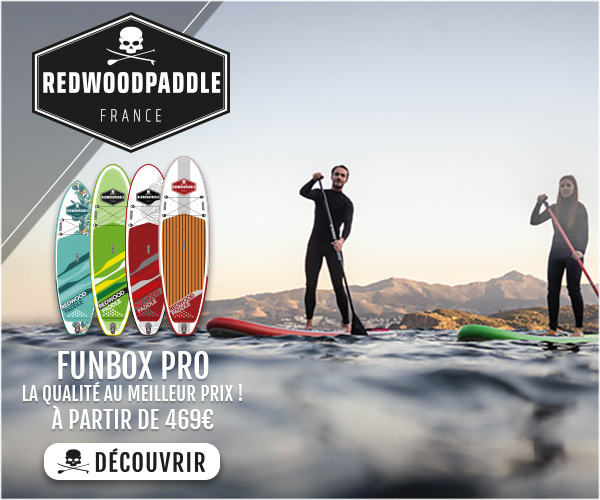 Info Partenaire: SROKA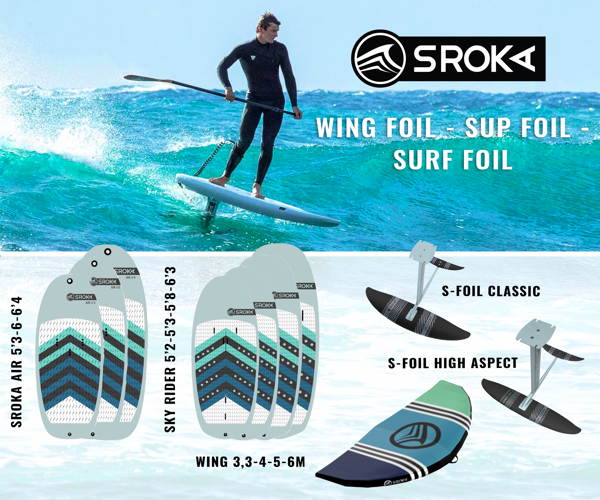 Info Partenaire: SROKA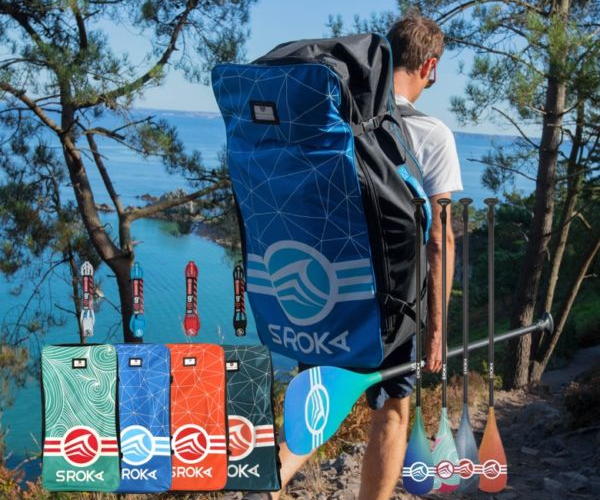 ---
---
A découvrir sur le même programme

itiwit gonflable surf 8'0 x 30.0 x4.0"
Catalogue 2018-2019
A partir de 600€

Catalogue 2014-2017
A partir de 599€

starboard astro wide point 8'2 x 32.0 x4.0"
Catalogue 2013-2015
A partir de 699€
Autre comparatif:
Comparer le starboard astro surf 8'0 avec un autre modèle en utilisant notre comparateur de SUP
---